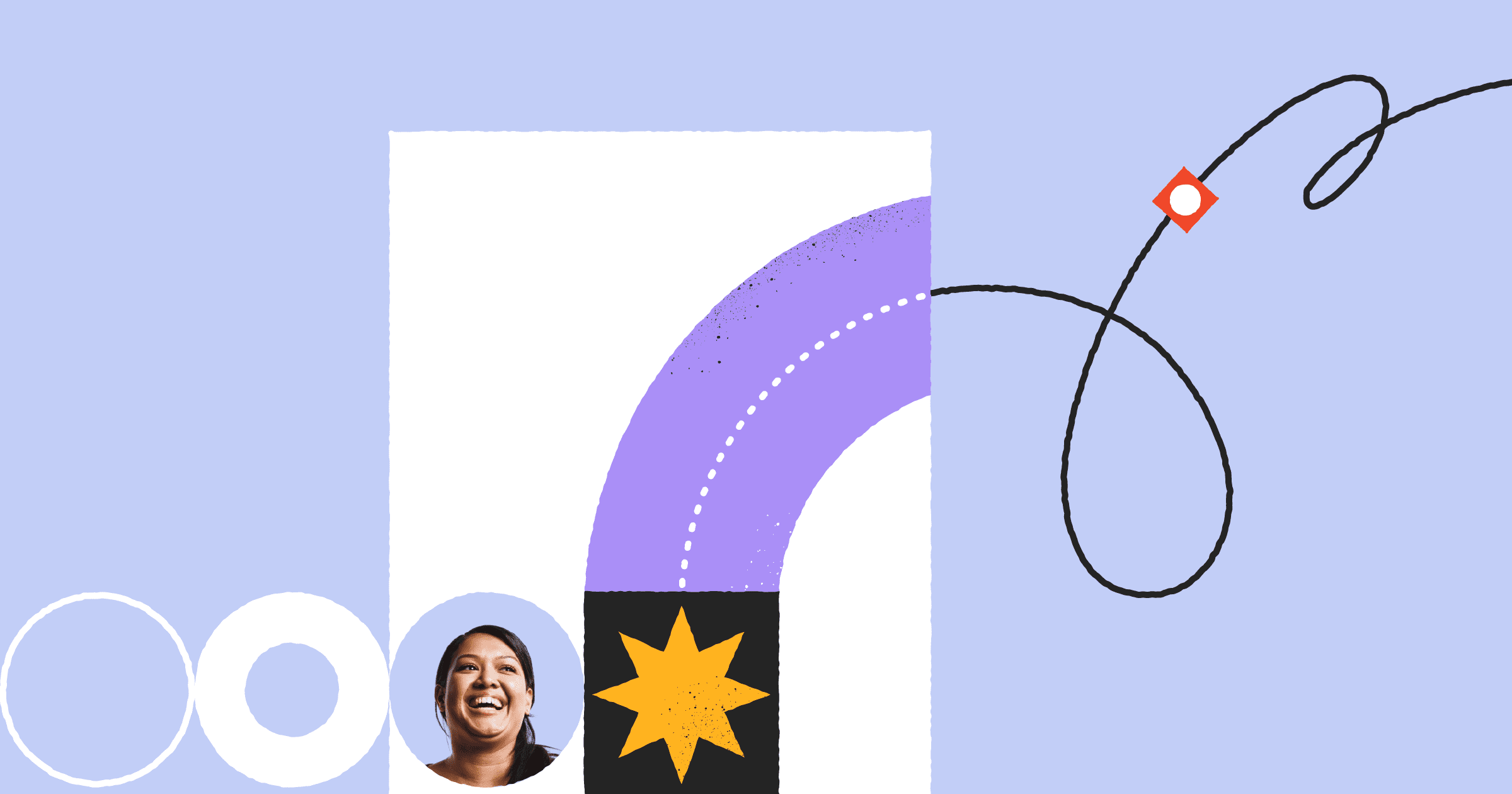 We're here to help you get the most out of your PandaDoc investment and ensure you and your team have the best experience possible.
In part one of this two-part series, we uncovered some of the popular and lesser-known ways your sales, marketing, and customer success teams can use PandaDoc to quickly create and send professional-looking documents to customers for eSign. But the value PandaDoc brings your business doesn't have to stop there.
PandaDoc can solve more than just your customer-facing business needs. Everyone from human resources to operations all the way down to legal can benefit from our document automation solution.
In this article, we will dive into the business value PandaDoc can bring to your business-facing teams.
Business operations
Sales forecasting is a powerful business tool that can help you understand business growth and ultimately set effective revenue goals for your business.
Forecasting uses a combination of historical data sets and market research to anticipate future trends.
Most solopreneurs and small businesses don't think twice about sales forecasting. They think it's only effective for medium to enterprise companies, their constraint to limited resources or they simply don't know where to start.
"We were looking for a way to reduce the wasted time of the back-and-forth between platforms. We've seen at least a 50% reduction in time to create and send out contracts. The PandaDoc team has been great to work with and we couldn't be happier with our decision."

Brian Minick, Operations Manager at SproutLoud. Read their story.
We know how important it is to understand what's going on in your business. Tools like our advanced reporting and powerful no-code integrations can give you the data and resources to make accurate projections of future performance and growth.
These powerful tools can also help you streamline and accelerate workflows by clearly identifying gaps in your existing document processes that can be addressed with some of the features we've talked about throughout this series.
CRM Integrations
Before you can begin sales forecasting, you need to look at your data sources. Key data lives in two main places for most businesses: their documents and CRM. Ideally, these data points should reflect each other, but in most cases, they don't.
This data inaccuracy is due to manual data entry. Not all tools can integrate, or they don't make it easy to do so, meaning your sales and customer success teams have to manually transfer key customer and deal data into multiple places.
We're all human, so errors are bound to happen in this process.
To help you eliminate these data discrepancies, we've made it easy for you to connect your favorite CRM, payment, storage, admin, design, and productivity tools to PandaDoc without having to take a coding crash course.
Yes, we've already talked about CRM integrations in part one. We didn't want to repeat ourselves, but our Salesforce integration is such a game-changer for operations teams that it deserves a second mention.
Salesforce for PandaDoc provides data sync capabilities that go beyond document generation. You can build custom workflows using our token builder to create field mapping, document triggers, file storage, and more in just a few simple steps.
The simplest workflow that many of our customers use is our document trigger that automatically updates your Salesforce opportunities based on changes made to the document by your customers.
Check out the video below to see this integration in action.
Now that you have your data under control, it's time to move on to the data reports.
Advanced reporting and analytics
You don't need to hire a business analyst to make sense of your data. PandaDoc's reporting features give you insightful dashboards that provide a holistic view of where revenue gets stuck.
We've made it simple to get a full picture of your business operations, starting with our predefined report templates for the leaderboard, template efficiency, and document efficiency.
These templates provide an overview of everything happening in your PandaDoc
workspace. To get to the heart of a problem, you can filter data in the document analytic tables by workspace, creator, template, document name, and specific time periods.
And if you're more of a visual person or need to share insights with other key stakeholders, we have data tables and charts that can help you visualize and trend performance.
These reports can help you identify and eliminate inefficiencies in your existing process and allow you to compare performance against key business metrics. In addition to real-time data, we also offer historical data dating back to one full calendar year.
Human resources
Hiring new employees is often seen as a time-consuming administrative burden. Between the back and forth emails to collect signatures and personal documentation, human resources can become so tied down with the paperwork that they forget to celebrate the new addition to their team.
It's a tiresome process that can be completely digitized with the help of document bundling, workflows, and forms.
"We use PandaDoc for everything you can possibly imagine. If you have any form that you need to send out, route anywhere, be completed, and sent back – it works well with PandaDoc every time."

Jennie Dixon, Director of Human Resources at MCC. Read their story.
Document bundling
Rather than sending out a ton of emails with a bunch of attachments and having to follow up on those attachments, you can combine up to 10 documents together and send them all at once for eSign with document bundling.
You can bundle documents using the built-in editor, by uploading or combining existing documents, or by combining existing templates.
Our document bundling feature allows you to group multiple documents, send, and track them all at once, within a single document transaction.
We forgot to mention that document bundles are unlimited and free! Check out this helpful resource to learn how to create your first document bundle.
Workflows
Collecting signatures from a new hire is only half the battle for an HR professional.
You also have to track down the hiring manager for their signature and collect identification for the employee's I-9. These crucial steps can be automated using two of our approval workflows.
Signing order: As the name suggests, you can set up your document distribution list so that your document gets sent to one person at a time.
In the case of employee onboarding, you would set up a signing order that looks like this: new hire > hiring manager > human resources.
Like other PandaDoc documents, once all parties sign the document, you will get a notification via email, mobile push notification, or Slack, whatever your personal preference. And if momentum begins to fade, you can send a reminder notification to get the signing process back on track.
Collect files from recipients: Collecting identification information for an I-9 can be a cumbersome process, especially in a remote work environment.
You can either take time out of your schedule to hop on a Zoom meeting to view the IDs or request the documents via email, which comes with risks.
Neither is an effective way to collect documents. Instead, you should just try our collect files field.
With our collect files field, your new hire can attach all required documentation during the signing process.
It's a secure and efficient way to collect documents, scans, and other files right from your document. This function supports Word Docs, images, videos, PDFs, PowerPoint, and Excel files.
Bulk send
The responsibilities of human resources extend far beyond the hiring and onboarding process. They handle paid time off requests and are often responsible for informing employees of any policy changes within the company.
Sometimes these changes require employees to sign off, which can be a challenge as your company continues to grow. Luckily, PandaDoc offers bulk send.
Bulk send eliminates the need to send individual emails to employees by allowing you to send customized documents to up to 1,000 employees at once and track if they have opened and eSigned these documents individually.
It's perfect if you need to send out upcoming benefit registration material or alert your employees about changes to the bonus compensation structure.
Legal
Does your desktop look like a graveyard of document versions, you know what we're talking about Software Contract Final, Software Contract Final FINAL, and so on? You're not alone.
Many traditional contract negotiation processes require you to upload and reupload contracts every time you or your counterpart needs to make a change. It's a stressful process!
You have to keep track of the latest version of the document and try your best to follow what seems like a never-ending email thread.
If you have PandaDoc and you're still engaging in that dumpster fire process, you're not using PandaDoc right. Over the past year, we launched our most highly anticipated Contract Negotiations, which takes the headache out of the negotiation process.
'"On that note, I've only been using [Contract Negotiations] for a month or two now, but it's already a major improvement. I never realized how awful DocuSign was making my life."

Dan Guido, CEO at TrailBits
Contract negotiations
Contract Negotiations in PandaDoc eliminates the back-and-forth that slows the contract signing process. Now a single, collaborative workflow makes the entire experience smoother and faster than ever.
Tools like suggested edits, undo/redo, and version history make it easy to keep track of revisions and comments while maintaining full transparency throughout the entire process.
Once parties agree and all suggested changes are resolved, you can continue into the signing process. This is all done without jumping between multiple tools like email, Zoom, and Word.
Special small business limited-time offer
As you can see, the advantages of document workflow automation can transcend across your entire business without constraining your resources.
These uses are just the tip of the iceberg. As you begin to implement PandaDoc throughout your business processes, we're sure you'll find additional benefits along the way.
And to help you get started with implementing PandaDoc across your small business, we're offering you a BOGO (Buy One Get One) on any new license purchases until June 30th, 2022.
Contact your account manager today to learn more about this offer.
*PandaDoc defines a small business as one with 50 employees or fewer. Promotion is not valid with any other discounts or offers. Promotion redemption is only valid until June 30th, 2022. The promotion is only valid for one redemption per customer. PandaDoc reserves the right to modify or discontinue this promotion at any time for any reason.