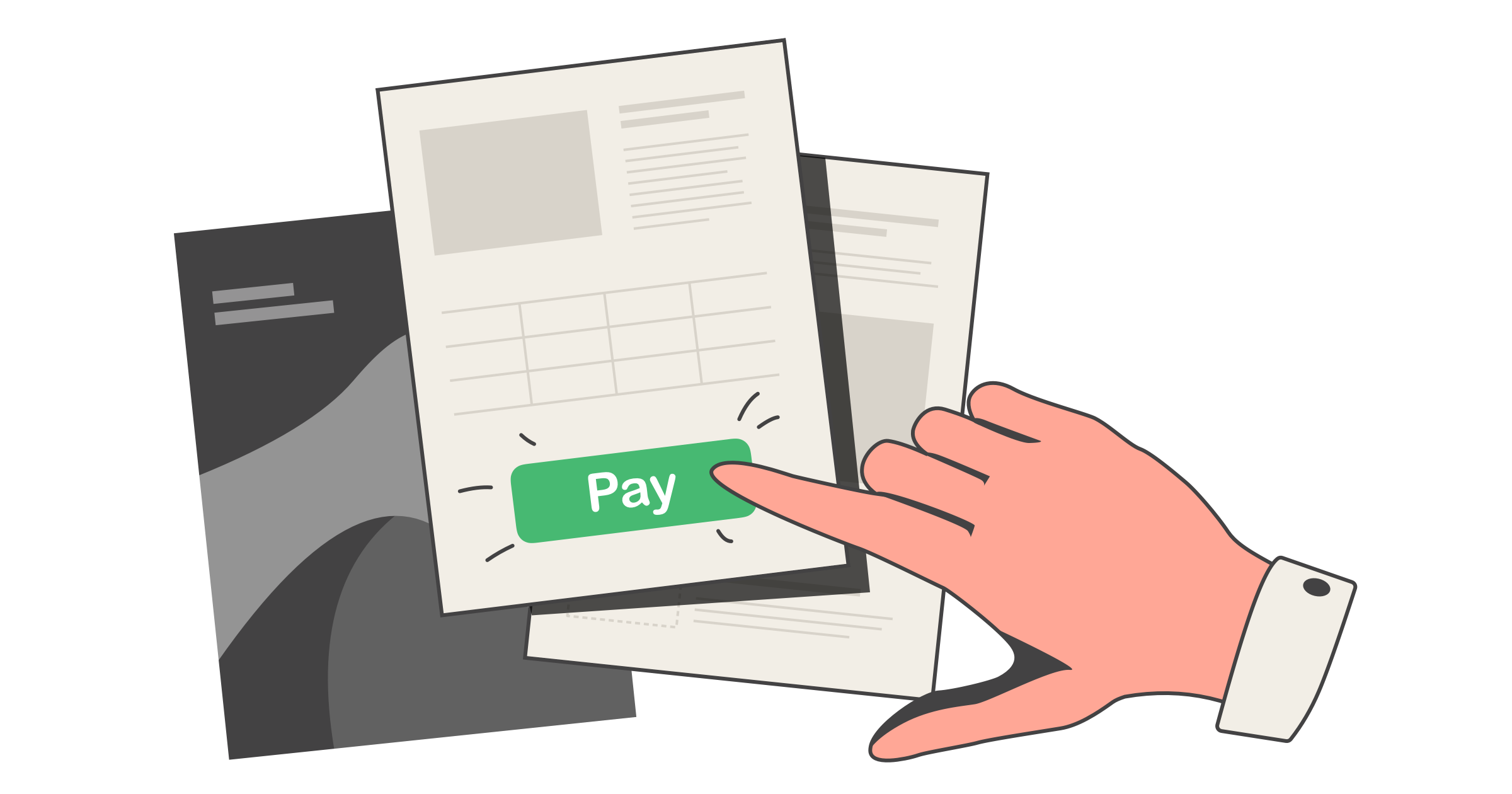 Close that checkbook, Grandma.
"Billing isn't sexy. But it's arguably the most important part of any business. Billing is what keeps the lights on."

Nate Gilmore, PandaDoc Chief Revenue Officer
Everyone at PandaDoc is ashamed at the state of business-to-business (B2B) payments.
It's nothing personal.
It's just that here we are in 2019 and we're still conducting nearly 50% (or $7.3 trillion) of B2B sales manually. Many businesses still (embarrassingly) use paper documents and invoices for closing deals and processing billing transactions. ?
And when the rest of the world conducts business via online payments, we are left scratching our heads as to why the B2B world looks like a grandma holding up grocery store lines with a dusty checkbook.
We are on a mission to make sure that no business ever receives or sends a paper check as payment ever again. With PandaDoc's payment technology at your fingertips, there's no reason this simple business function should ever slow down your sales process or waste your time.
Put your abacus down, because we are going to rock your finance world with how businesses can close deals and get paid faster with one tool: PandaDoc.
Bill unto others as you would have them bill unto you
We live in the golden age of online transactions. So it's important we remember the golden rule while we're doing it. Bill unto others as you would have them bill unto you.
Avoid the god-awful paper check by accepting payments online and turn it into a win-win for everyone involved. With PandaDoc, your recipients can pay electronically using all of the most popular payment merchants they're already familiar with.
Here are a few to get you excited about:
Tracking your online payments in real-time means you don't have to sit around wondering if your payment has been sent via snail mail. PandaDoc shows you document and related payment statuses in one place with insights like opens, views, and time viewed.
Already using PandaDoc? Click here to enable Payments for free!
Calling all bureaucrats: we've got you covered
For all you workflow junkies out there that need to worry about proper negotiations and manager approvals — don't fret. Request eSignatures before you collect payments with secure, legally-binding signatures.
Our built-in eSignature technology is ESIGN and UETA compliant. We also provide an electronic certificate with every signed document.
One tool that does it all
At the end of the day, your proposal software should allow you to do everything you need from propose to close.
With PandaDoc, use a single tool to create sales documents and collect payments once a deal is signed. Embed payment collection into your templates to save a ton of time when building and sharing proposals, quotes, contracts, and invoices.
The lifecycle does not need to be long and arduous.
Sales teams are long overdue for a tool that allows them to generate quotes and proposals with flexible online payment options.
Whether you need to secure a down payment or set-up recurring payments inside your payment gateway, PandaDoc lets you collect a fixed amount or percentage for whatever your client can pay.
Speedy payments are ingrained in our DNA
PandaDoc founders Mikita Mikado and Sergey Barysiuk first started our company because of their constant frustrations as small business owners.
They realized the steps between proposing and closing were:
Unnecessary
Inefficient
Super Annoying
Downright Painful
The amount of time they spent waiting in bank lines to cash checks or, better yet — searching for misplaced checks was bananas.
PandaDoc launched its payment solution so that businesses could go from quote to cash in just a few days. This is a vast improvement from the weeks or months that it used to take for a transaction to be completed.
No matter what PandaDoc plan you're on, you can enable payments and start receiving credit/debit card, ACH, and/or PayPal payments whenever a customer signs your doc.
Click here to enable payments for your team.
There are numerous tools to help make common, frustrating business processes less painful. Keep an eye out for the new features and integrations released every few weeks, like PandaDoc's integration with Stripe, for example. Don't live with painful payments — implement a smart document solution so you can get paid faster.
So, what are you waiting for?
Reduce the average payment time to 2 days and improve business metrics by attaching online payments to contract signing requests.
New to PandaDoc? Start your trial here