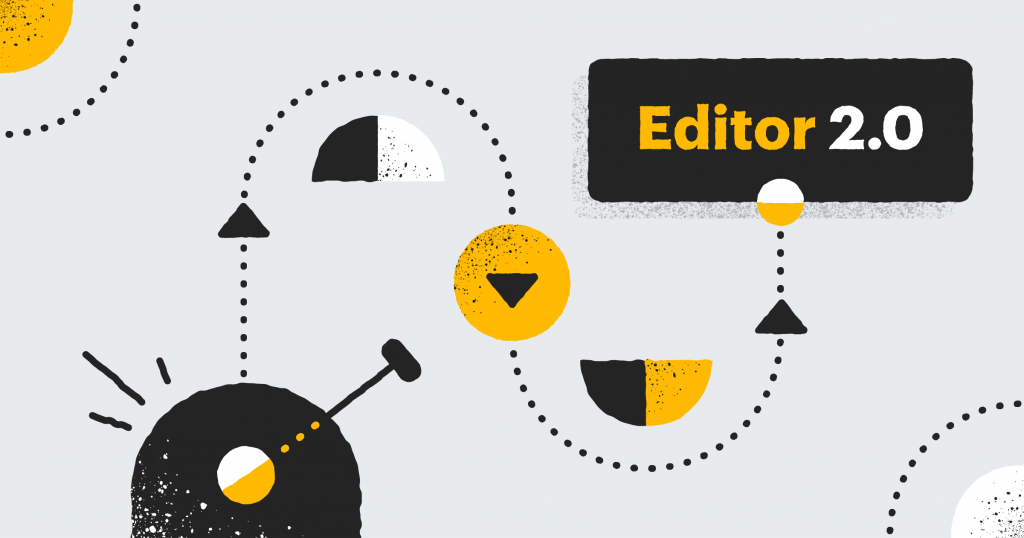 I'm sure by now you've heard about our new Editor 2.0, but it's way more than just a new editor – it's a new PandaDoc!
We want to highlight some of the coolest new features you'll get to experience. But first, let's listen to what some of our customers have to say about the new PandaDoc.
Ok, so now that you've heard from other PandaDoc customers, let's dive into the fun stuff – all the amazing features and functionality in the new PandaDoc!
Time-savers
Mobile app
The new PandaDoc's superior editing experience, design flexibility, and real-time collaboration features aren't just limited to desktops. With our mobile app, you can manage your entire document lifecycle on the go right from your tablet or mobile device! How's that for time-saving? Get work done from anywhere and have more time for coffee, the beach, or little Emma's soccer game. Learn more on how to create, send, and track documents with PandaDoc's mobile app.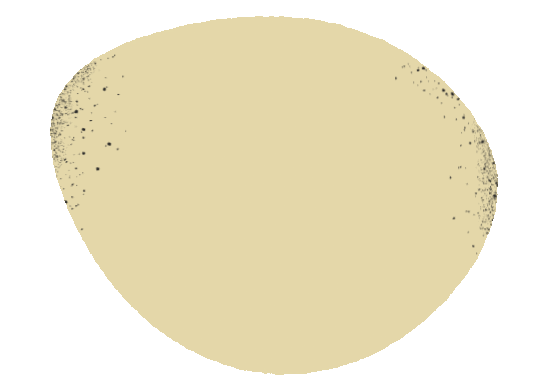 Replace source file
You can now replace an underlying PDF source file for uploaded documents, templates, and content library items while saving your fields positioning. When would this feature come in handy you ask?
When would this feature come in handy you ask? Pretend you're the sales rep team lead for a tech startup. You just received an email from legal counsel stating that the product's Terms and Conditions have changed. In the email is a PDF file that you need to upload and replace in PandaDoc immediately. You're hesitant because you think you'll need to reposition all of the fields once the document is uploaded. Well, thanks to our powerful replace source feature, you no longer have to spend extra time re-adding fields to a form.
API and Integrations for better workflow automation
With the new PandaDoc, you can automate tedious processes and better collaborate with customers and teammates. Not to mention, our powerful new editor makes creating documents in PandaDoc smoother, faster, and simply more enjoyable. That's just the beginning.
Using our new and improved APIs and integrations, you can instantly connect PandaDoc to your entire tech stack and enjoy the full functionality of the new PandaDoc directly within the business tools you love.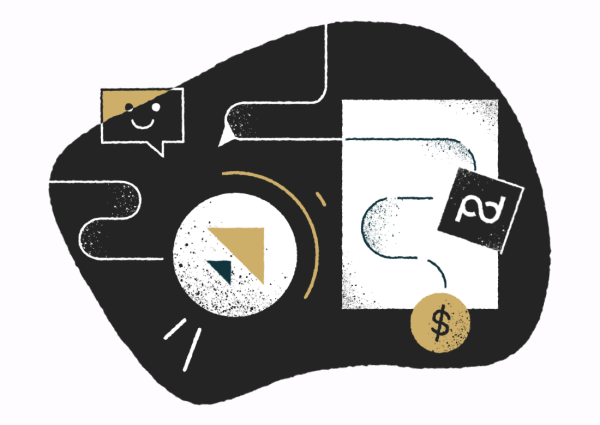 Revenue boosters
Better recipient experience
With our new editor, you'll be able to create beautiful, professional-looking documents that clearly communicate your values faster than ever before. And have fun while doing it.
We improved every aspect of the signing process because we know a better experience ensures your documents are completed more often and faster. Here's what's new:
Prompts for where to sign and complete
Color-coding for required fields
Signature/initials dialog improvements
Ability to upload a signature
Change localization for recipient view
In-person signing
These changes will leave your recipients delighted and accelerate your time-to-sign.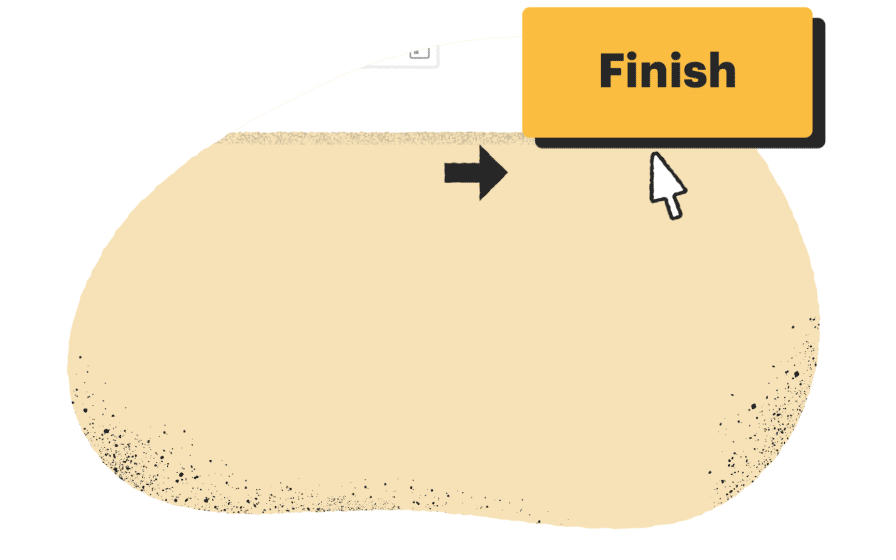 Collect files field
Who wouldn't appreciate less work and more flow in their workflow? Well, our collect files field is here to help. Your recipients can now securely upload files to your documents. Simply add the collect files field to a content library item, template, document, or form. Now you can be more efficient and collect data all at once – and in one single place. Check out our help center article to learn how.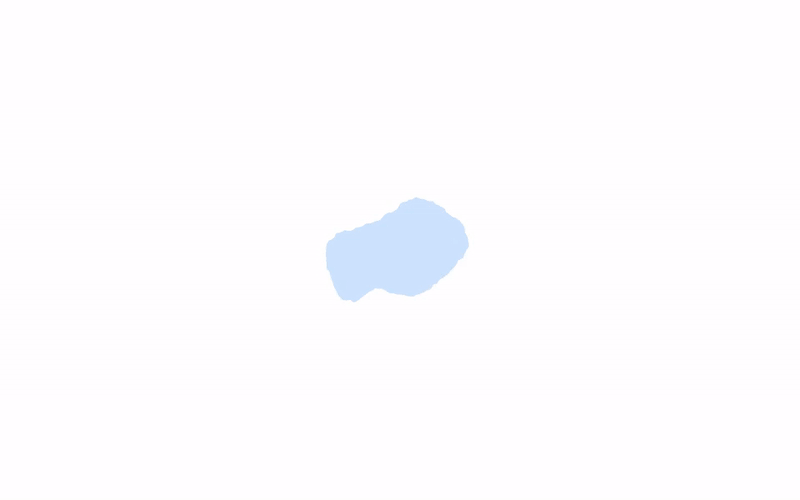 Pricing table updates
We've also been hard at work creating new features to help you remove those pesky deal-closing roadblocks. Here are the newest features to make your pricing tables smarter in the new PandaDoc.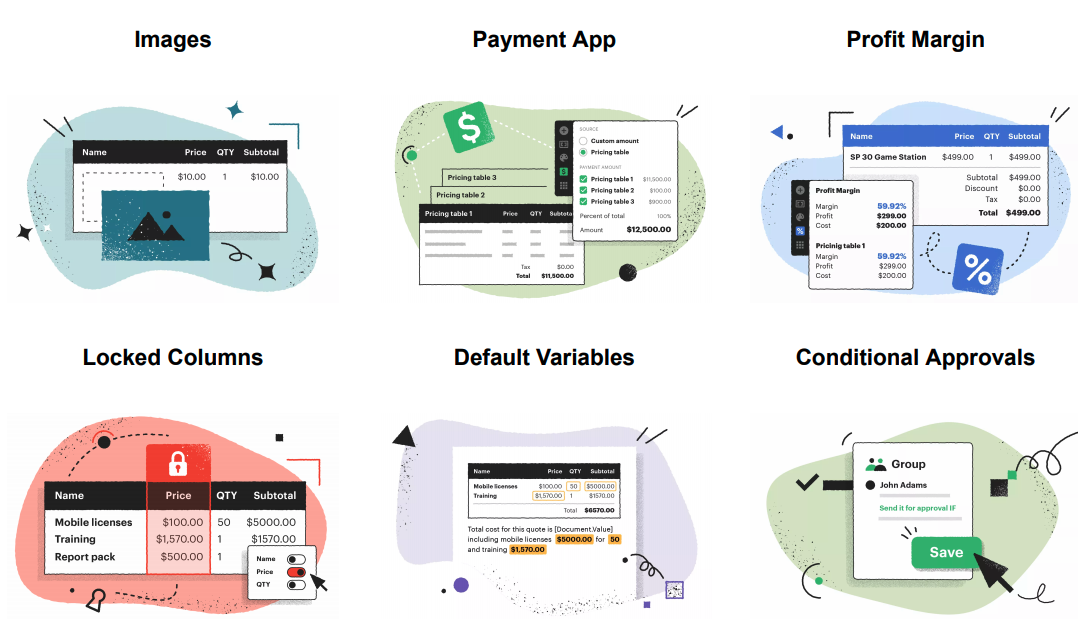 Images – make your proposals and quotes look even more professional by adding images of products in your catalog.
Payment app – allows you to collect payments according to the pricing table amount.
Profit margin – easily calculate and control your profit margin based on the cost and price of items in your pricing tables.
Locked columns – lock content within specific columns of a pricing table to ensure that other team members can't change information.
Default variable – reuse your pricing table's total value, discount, subtotal, and tax across your document as predefined variables.
Conditional approvals – set conditions to enable or disable your approval process to ensure the right eyes view your document before it reaches your client.
Protectors
Recipient access code
When working with confidential information, having an additional layer of protection is crucial. Our recipient access code feature increases document security and ensures that a document is only available for the intended parties. You can now add two-factor authentication to documents and prevent them from being forwarded to third parties.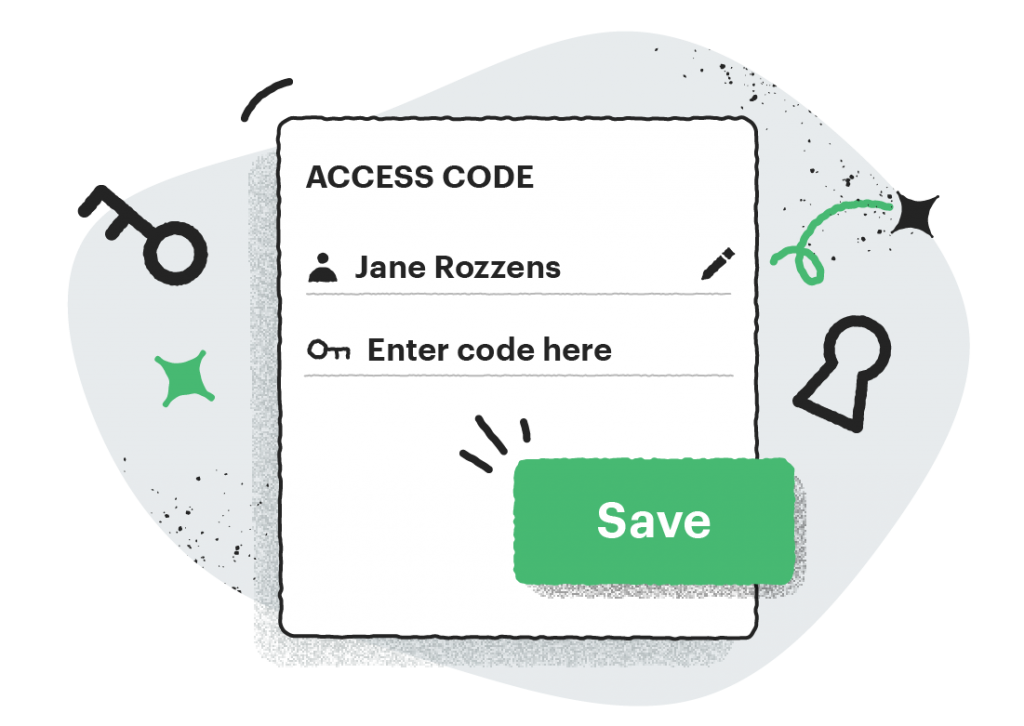 Text field validation
Eliminate errors with one simple step. Check out our new text validation feature which now makes it easier to create error-free documents. You can set validation in your text fields so your recipients will be unable to complete the document until the field format is correct. Collect more accurate information, complete docs faster, and wow your customers with the simplicity of PandaDoc.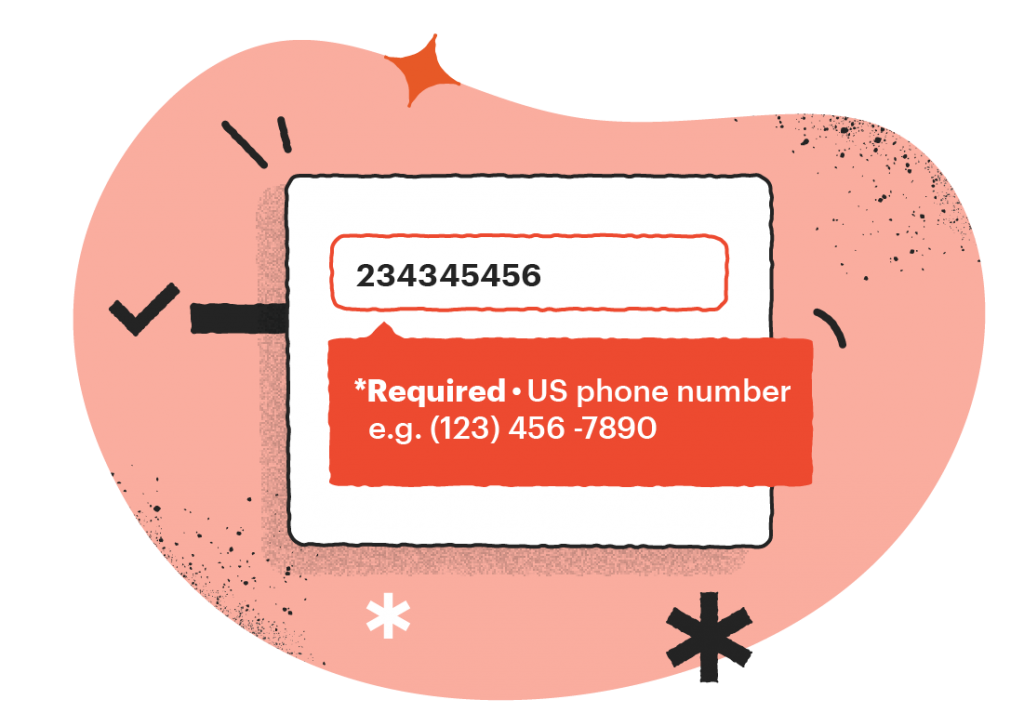 Colloborations
Share content between workspaces
Great news! You can now share content library items and templates between workspaces, with no need to recreate & update the same content in different workspaces. With just a few clicks, you can share individual files and folders in a matter of seconds. Review our help center article to learn how.
In-line commenting
Avoid the mess that comes with multiple people working on a single document with inline comments. With this new feature, you can communicate in your app. Clearly communicate where you'd like to make changes to your document as well as which parts you have questions about.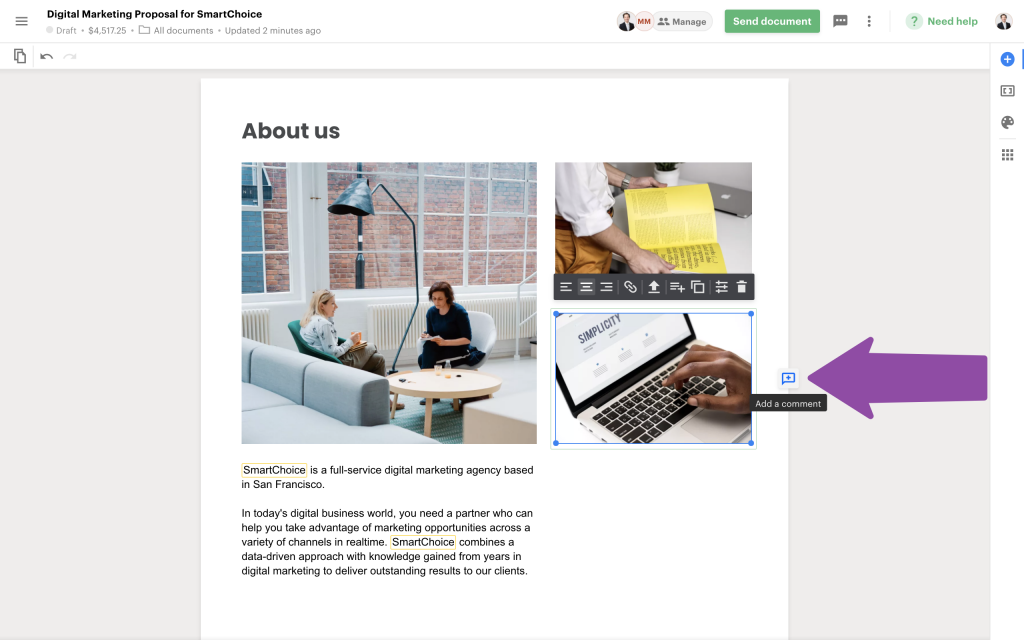 Innovations
Forms
Your newest ally in efficiency, Forms, is here to help you simplify data collection and automate your workflow. It's now simple to create and publish online forms that you can embed into your website or share via direct link – and you don't need a customer's email to share your form!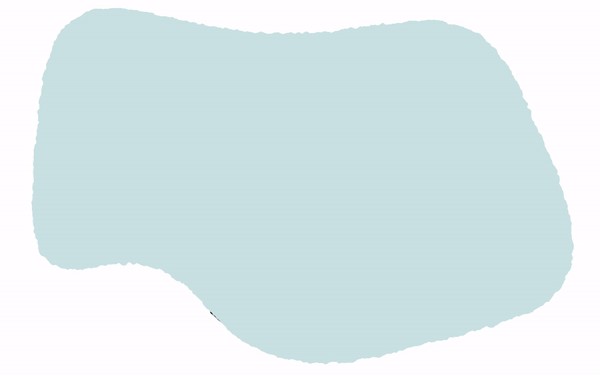 For more questions, check out the following Help Center articles:
In-person signing
You can let your recipients sign a PandaDoc document in person on your device. Learn how to set up in-person signing, whether you're using your mobile app, or on a desktop or mobile browser.
Wrapping up
With an increasing shift to remote work, it's more important (and harder) than ever to protect your time.
Your time is valuable, and the new PandaDoc is here to help you take back some of that, so you can spend time with your family or do more of the things you love.
Not on the new PandaDoc? No worries, you can either contact your CSM or request to upgrade here.