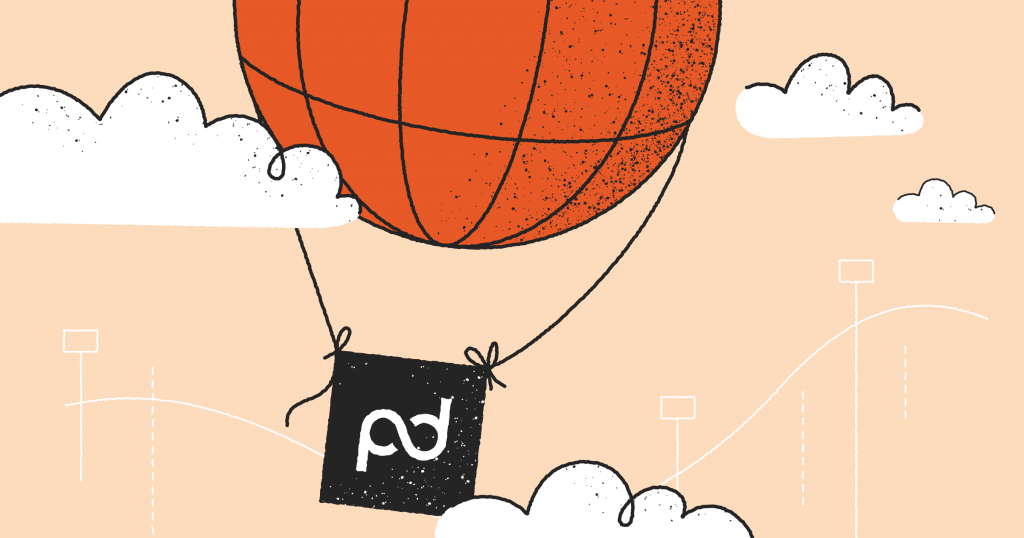 We're thrilled that you chose PandaDoc, and we want to make sure your entire team is as excited as you are. When it comes to implementing new software, you must have a plan to ensure successful adoption by your team. We'll go over our top tips for implementing and adopting PandaDoc, which can be utilized throughout your journey with us.
Start here
First, you'll want to make sure you have a good understanding of the problem you want to solve with PandaDoc – whether it's the need for professional-looking documents or a more efficient eSignature tool to streamline your document process. Next, determine how you envision PandaDoc as the solution and how many employees will be impacted by the implementation of PandaDoc. Then, outline your goals or metrics for your organization that you'll want to accomplish.
Have a full boat
Get the right people on board internally. Ensure key stakeholders and executives know about PandaDoc and why it's essential, even if they won't use it. Understanding the total value of a product can help ensure your organization is using it effectively. Using PandaDoc to its full potential will also help ensure management sees the ROI.
Continue to keep your stakeholders informed and make sure to demonstrate its value clearly and regularly. For example, review and compare document send rates before and after using PandaDoc. If you're in sales, maybe take a look at your current close rate and compare it to post-implementation. With PandaDoc, you can easily monitor metrics, like the speed of creation, to provide insights on your team's workflow to help you find areas of improvement within your documentation process.
Spread the word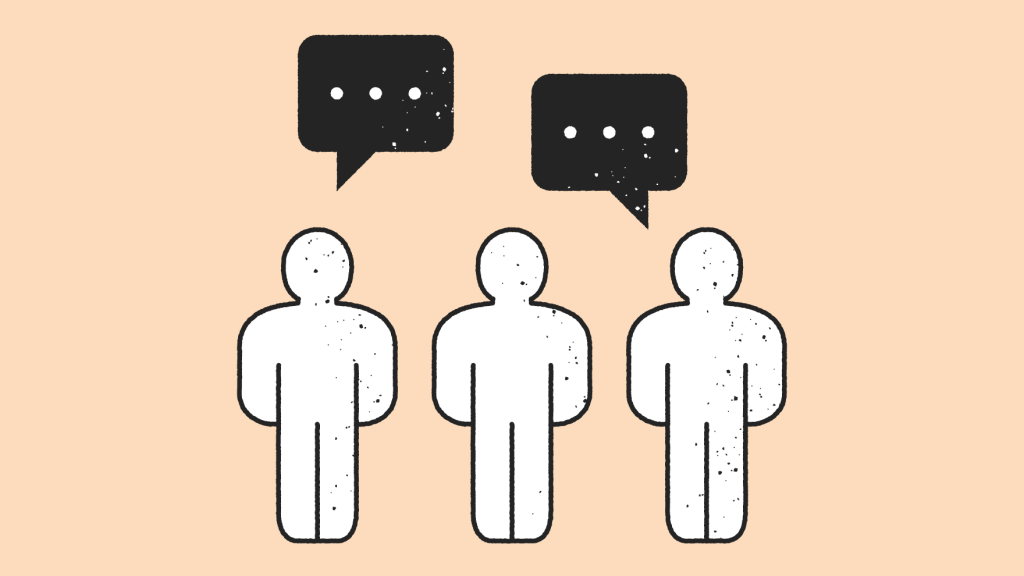 Communication is key to any successful software rollout. Spread the word early and often to employees that PandaDoc is coming and emphasize how THEIR lives will get easier. It is vital to make sure your users understand the benefits of any product they'll be utilizing.
When it comes to informing your users, there are three key questions you'll want to make sure to answer. Why are you implementing this change? Make sure you explain the reason why and how this will impact your organization as a whole. What benefits will they see utilizing PandaDoc? For example, they'll save time by cutting down on busywork. How will it impact their role? You'll want to have responsibilities assigned with measurable goals. Setting goals will help you get the most out of PandaDoc.
Connect the dots
Develop a project plan of all the steps needed to roll out PandaDoc. Creating lists and setting deadlines will ensure the implementation is always progressing.
Some like to reference the ADKAR Change Model when implementing any change in an organization.
Awareness: Make sure everyone recognizes the problem
Desire: Incentivize using benefits and consequences
Knowledge: Know how to create and maintain change
Ability: Work to close skill gaps that restrict change
Reinforcement: Measure and reward wins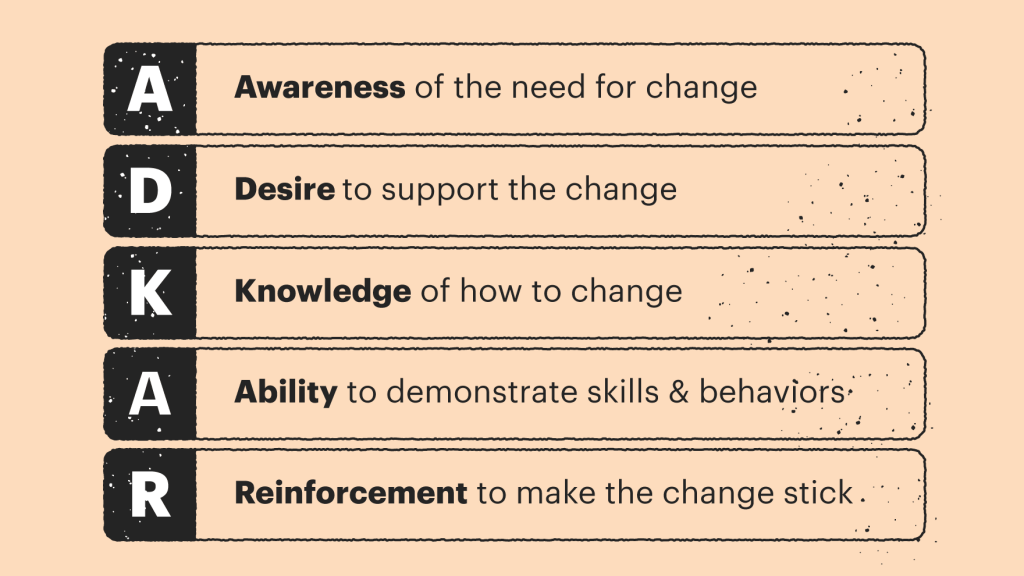 Good looks like this
Pick several key metrics that you want to track with PandaDoc. You can evaluate your entire document process - from creation to close. Establishing a baseline now will set you up for success later when you show PandaDoc's impact. One other factor to think about is to measure your document workflow. You'll need some reliable industry benchmarks to use for comparison. We've gone ahead and aggregated the data from our customers across ten key metrics that we can accurately and reliably measure inside of our platform.

Now that you have your plan set for a successful implementation, let's look at our adoption tips.
Be a champion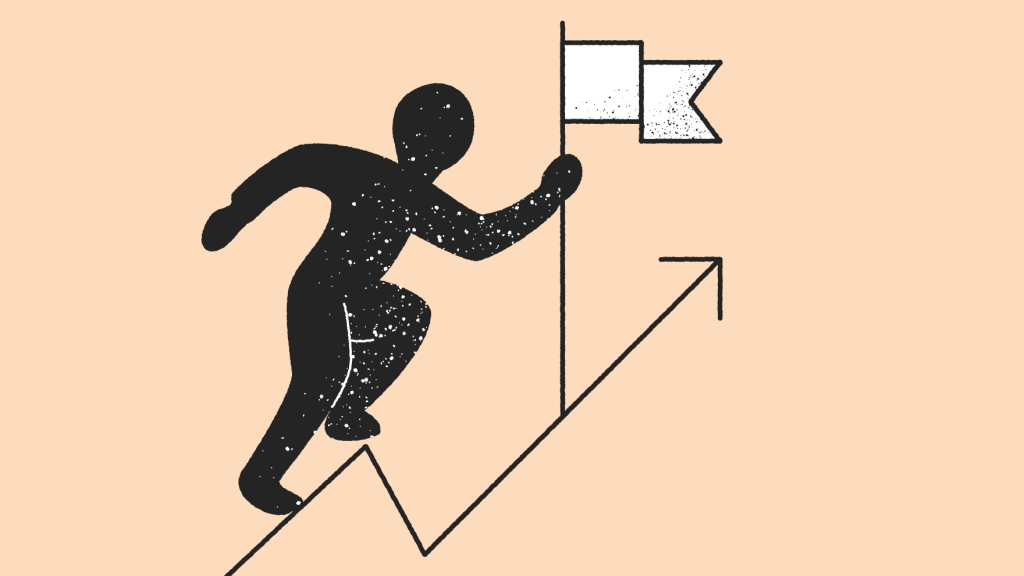 Start using PandaDoc early and often to demonstrate the benefits to your other users. If it can't be you, identify an early adopter that can champion the product. It is the necessary ingredient for implementations to succeed. We find that our most successful customers have a solid champion.
A product champion should be knowledgeable, see the value, and maximize the product's success. This person should play a vital role in successfully adopting the product by ensuring it reaches its full potential.
Slow and steady
Nobody said you have to switch everybody to PandaDoc at once. Start with a small group. You can work out the kinks and have an even better experience for future users. Make sure to check-in with your users regularly and track their feedback.
When it comes to features, start with the core features and expand from there. Once ready to implement new features, lean on our resources, like our video tutorials portal, to train your users.
Templates are key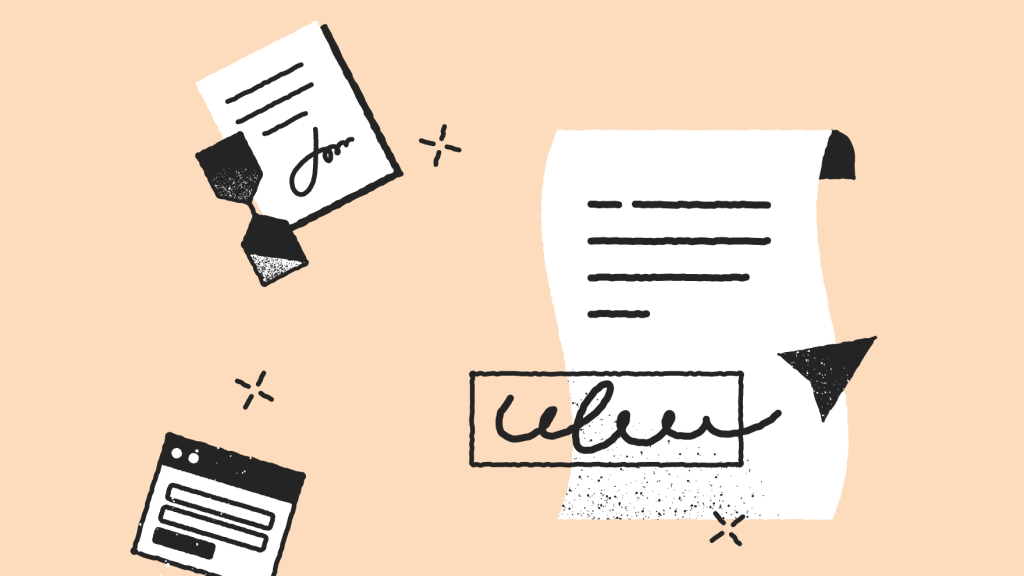 Templates are critical to your team's success. Put in the time early to develop quality templates, and your users will have a better experience and transition to PandaDoc ​more quickly. Templates save time and money!
Check out our Help Center article on best practices for determining your template strategy and structure.
Check in with us
PandaDoc's Customer Success Team is full of experts at helping customers like you get the most out of your purchase. Reach out to them early and often, and they can guide you through any challenges.
What can you expect from your Customer Success Manager?
Conduct business reviews & ensure objectives align with success metrics
Assist in helping your team adopt PandaDoc & get the most out of your investment
Implement best practices among your workflow, templates, & workspace
They're here to help you get the most out of your PandaDoc investment and ensure you and your team have the best experience.
Stay in the know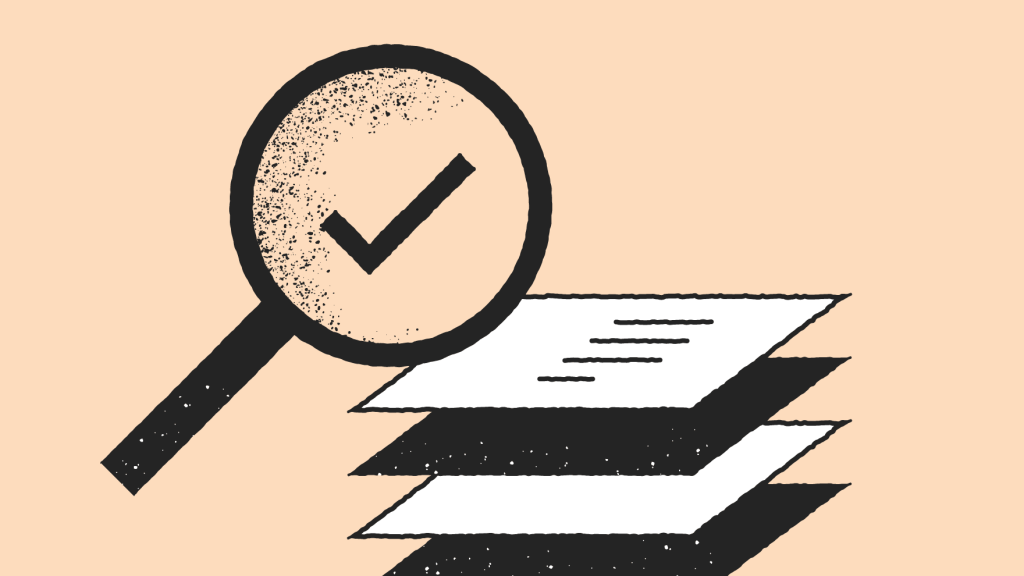 PandaDoc's development team is constantly working to make PandaDoc better, so we're continuously implementing new updates. Make sure to keep yourself informed of product updates ​and how they can benefit you and your team.
We also have some excellent training resources. We've recently launched our new on-demand training portal called 'Learn,' which includes role-based learning pathways for admins, content creators, and users.
Have specific questions about features? Check out our Help Center, where you can get answers to all your questions and Forums to collaborate with other PandaDoc users.
Wrapping up
Achieving success with any technology is a nurturing process. Think of these best practices as not only a way to get started on the right foot but ways to help you improve and refine your document process along your PandaDoc journey. Investing the time up front to put together a solid plan will always benefit you in the long run.