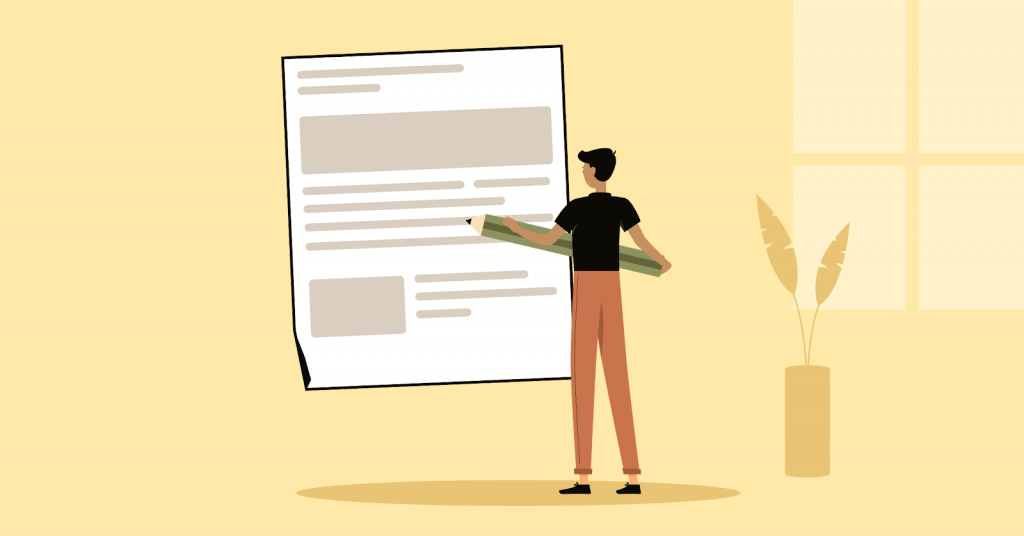 You might have the best solution out there, but if your proposal is unprofessional, generic, or lackluster, it may end up getting overlooked. Here are some best practices for creating documents in PandaDoc, designed to take you all the way from propose to close.
Let's start with some fun facts from our data that I borrowed from our blog post "5 Ways To Increase The Close Rate Of Your Proposal":
The ideal proposal is between 6-8 pages
Winning proposals present compelling business cases without overloading prospects with information. Often, our first inclination is to spout off all the benefits and possible uses (the more, the better – right?); however, providing too much information can dilute the power of your presentation. To strike the right balance, keep your proposal fairly short and focused on their primary pain points. For reference, our data suggests that the highest conversion rates on proposals came from docs that were 6 to 8 pages in length.

Panda Pro Tip: limit document length by providing links to your website or product description pages instead of adding the information into the proposal itself.
Most deals close on Friday, Saturday, or Sunday
Weekends?! Is nothing sacred? In the age of digital connectivity, work often extends well beyond traditional business hours. Phones and computers are ever-present which means we're constantly checking email, responding to Slack messages, and even reading proposals – no matter where we are or what time it is.

While we'd recommend sending your proposal during the work week (Monday-Friday), we found that a proposal is more likely to close on Friday or the weekend more so than any other days during the week.
Reminders can increase your chance of closing by 30%
If you sent a document out but haven't heard back, you might need to give your recipients a nudge. With busy schedules and overflowing inboxes, sometimes a simple reminder is all it takes. In fact, our studies show that sending a reminder increases the likelihood of closing by 30%.

There's a fine line between being appropriately assertive and being pushy. The same goes for being helpful and diligent versus annoying.
First, qualify your prospect's level of interest to ensure you're not sending a proposal over too soon. Now that you know they're interested, gently remind them every so often to ensure your proposal is not getting lost in the great abyss (aka their inbox). You can do this manually using comments (which allow you to customize your message) or automatically using our auto-reminders (not customizable, but ensures you don't forget to send them).
There is no hard and fast rule for determining the right cadence for reminders: consider their level of interest and the urgency of the deal and go from there.
Getting started:
Here is the basic makeup of a modern sales proposal:

And some important things to ask yourself as you're putting the proposal together (for more on this topic, check out "How To Write A Sales Proposal"):
What is my customer's problem?
How can I offer a solution?
How do I appeal to the interest of decision-makers?
What differentiates my offer from competitors'?
Standing out with PandaDoc
Now that you have your content and structure down, let's put your PandaDoc toolkit to use to rise above the competition:
Make your proposal visually appealing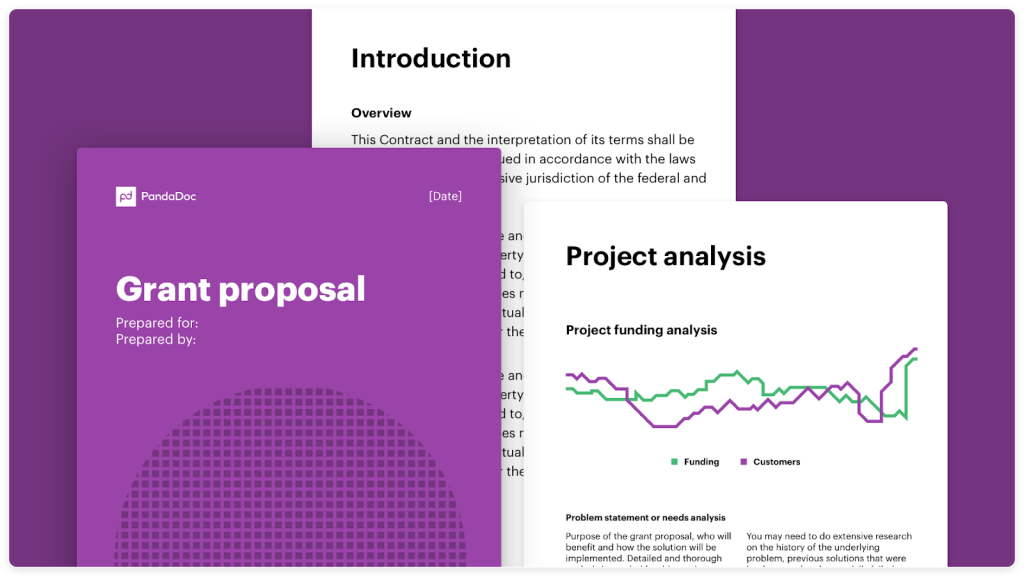 Always add a branded cover page
Use images whenever possible – photos can increase your close rate by 32%!
Customize your document theme for a cohesive, on-brand look
Customize your content
Use variables to automatically sync (or quickly type in) contact and deal info
Automate data entry by using your CRM integration to push data from your CRM directly into your documents
Drag & drop relevant content from the Content library (case studies, product info, etc.)
Engage your audience
Add videos to engage recipients (recording a custom intro & summary is a great technique)
Create interactive pricing tables so recipients can add in optional items, adjust quantities, or select between options you present them
Show, don't tell!
Include quantitative data
Would you be more apt to hire a company based on the phrase "Our customers love us!" or "We've helped more than 700 companies increase their sales by 35 percent to date"? Figures catch the eye and help build trust.

Leverage social proof
The modern consumer does a considerable amount of research when evaluating new tools & solutions. As good as your sales and marketing materials may be, nothing is quite as powerful as an unbiased user review. Now, more than ever, it's important to let your customers do the talking.
Weave social proof into your proposals by including customer quotes, testimonials, and case studies as well as showcasing your customer base and some recognizable brand names or logos if you can!
Think about your audience, not just your recipients
It's critical to think about your intended recipient when you put together a knock-out proposal, but it doesn't end there. Decisions aren't typically made by a single person and your proposals are likely circulated to a wider audience than you think. On top of that, as much we'd love to see PDFs fade into oblivion, our documents aren't always viewed online. Here's how to ensure your document looks great no matter what format it's in:
Check your PDF formatting with print preview
Click on "…More" and "Print" and your PDF preview will open in a new window (don't worry, it won't print automatically):
Note: when a document is forwarded by a recipient from PandaDoc, you'll see who it was sent to and how they interacted with the document (thanks to PandaDoc analytics). Click here to read more about Document and Signature forwarding.
Make it easy to sign
eSignatures have changed the game when it comes to closing proposals fast. Including eSignature fields in your proposals allows your recipients to sign quickly and easily and for you get the completed copy instantly.
To get that signature, sometimes you need to adjust the proposal. Using PandaDoc, recipients can easily comment on the proposal to request a change and, if you're using editable documents, you can make edits quickly and painlessly to ensure you don't miss your moment of opportunity.
Key takeaways:
Make sure your proposal is relevant and speaks to your prospect's pain points. Get their attention with a visually appealing design, keep your audience engaged with relevant content, videos, and interactive blocks, and whenever possible, show, don't tell.
Last but not least, make it easy to sign. And if they don't at first… send them a little reminder. Now go close some deals!
For more tips, check out these posts from the PandaDoc Blog: