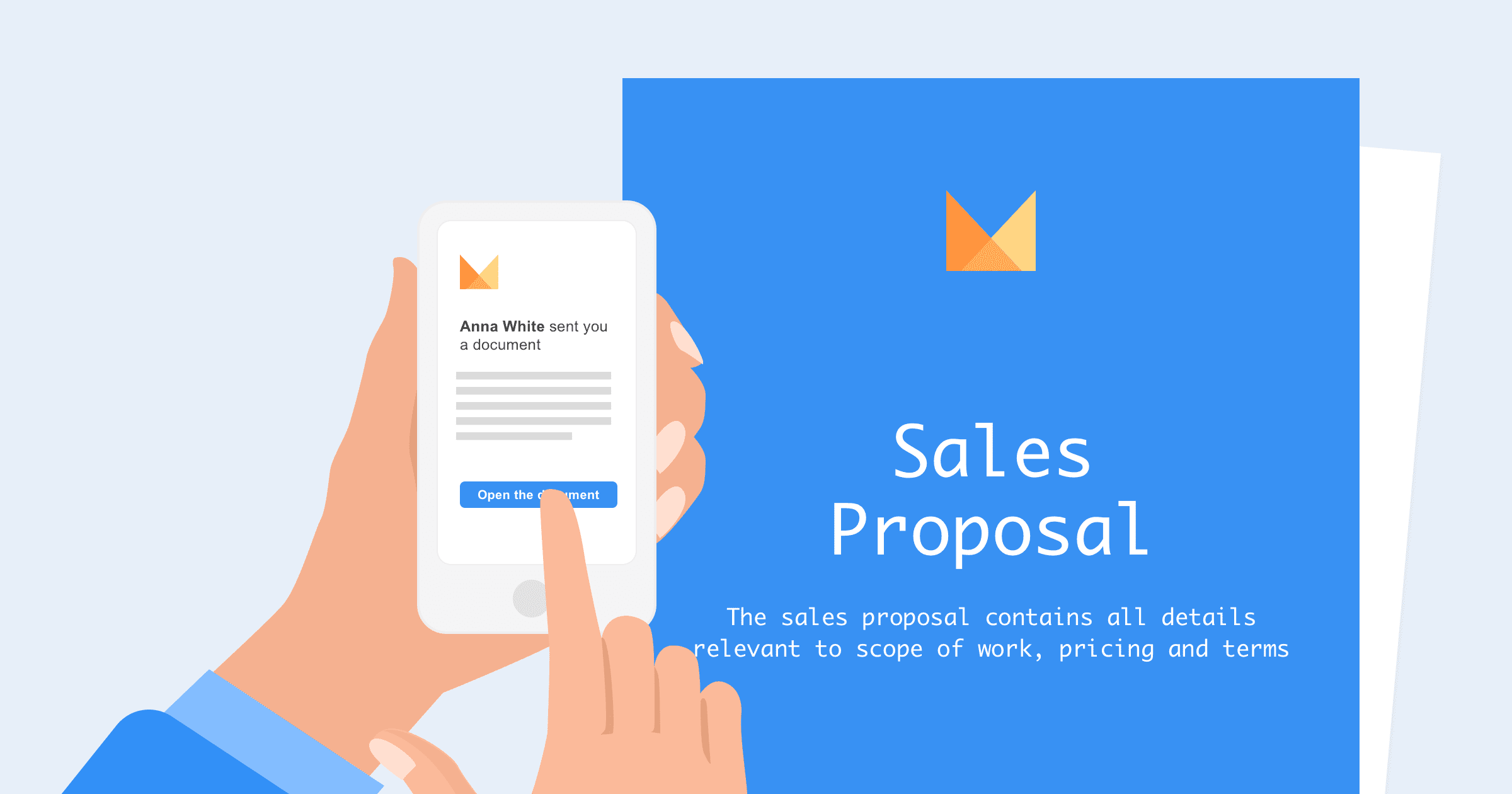 Branding is more than a logo and a color scheme; it's the way your company is perceived by others. Building a strong brand is important for your business because it can help you attract the right customers and establish a sense of trust in order to win (and retain) their business.
The key to creating a strong, professional brand is consistency. Create a consistent, cohesive "brand identity" (tone of voice, fonts, color schemes, etc.) and carry it through the entire user experience from your website to your emails, your marketing collateral, and your proposals.
In this article, we will cover the essential best practices of establishing and maintaining your brand within PandaDoc to look professional and win more business.

First impressions are everything
By the time you send a proposal, you're likely (hopefully) past the initial meet & greet stage; however, proposals are often sent to other contacts or decision-makers who may not be familiar with your brand (yet).
Before your recipients view the proposal itself, it's delivered to them via email (which is technically the real first impression). For that reason, we'll start with the branding elements that your recipient will see before they get to the actual proposal, including:
Branding settings for the delivery email
Workspace settings for customizing the recipient experience (language, etc.)
Saved messages (templated messages displayed in the delivery email)
Email white labeling for customizing the document delivery email address
Branding your PandaDoc emails
Your basic branding settings are all about what your recipients see after you click "Send" in PandaDoc.
Remember, everything down to the email footer reflects your brand's identity (no pressure!) Even minor customizations like adding your company logo and customizing your button color and footer text make a difference.
Pro tip: there's a preview window on the branding settings page if you want to see what the email looks like before sending it. To preview the full recipient experience, send a test document to yourself using an email alias. Simply add a plus sign (+) to your existing email address and add it to the recipient list of the doc (ex: hello@pandadoc.com would be hello+@pandadoc.com).
Customizing the body of your delivery email
Now that we've covered how to brand your delivery emails with customized logos, button colors, and footer text, we'll show you how to prepare templated delivery emails using saved messages. This is both a time-saving hack and an opportunity to reinforce your brand while adding a personal touch.
If your company uses any specific wording, canned messaging, or special instructions for opening/viewing documents, include it in your pre-drafted saved messages. Don't worry, you can edit the message before sending!
Branding the document delivery email address
By default, documents and PandaDoc notification emails come from the email address docs@email.pandadoc.com. With email white labeling, your recipients will immediately recognize the document sender's domain, because it will be yours! Well, kind of…
How email "white labeling" works
Essentially, we register a subdomain generated from the domain that you already own and use our email servers to send your workspace's emails from the new subdomain. For example, if your company's website is awesomecompany.com, a possible subdomain would be docs.awesomecompany.com – it's up to you!

Take a look at this article on email white labeling to learn all about the nuts and bolts of the process or reach out to support@pandadoc.com to get the ball rolling on your new subdomain.
Customizing your recipient experience
Adjust your workspace settings to customize elements of your recipient experience such as recipient view language (basic localization) and document completion emails. (User experience influences how your brand is perceived!)
Recipient view language
Change the recipient view language to help recipients easily navigate PandaDoc to open, view and sign documents in their native language.
Recipient view is currently available in English, French, Italian, German, Polish, Spanish, Slovak and Dutch. For more information, check out this article.
Document completion confirmation
When checked, your recipient will see the page above with just a tiiiiiny mention of PandaDoc. If you would rather your recipient remain in the document after clicking "finalize," go ahead and uncheck this box.
Email attachment
Ensure your customers have a PDF copy of their finalized document by enabling the "email attachment" option. This automatically sends out an email with a PDF of the completed document once all recipients have signed.
Side note: your workspace icon is purely used internally for organizing your PandaDoc workspaces. Check out this Unleashed article on content organization to learn more tips for keeping your PandaDoc account organized!

Consistent content across your team
With your PandaDoc account, you have visibility into – and control over – the quality of content sent out by your team.
By creating reusable Templates for your team to leverage during their sales cycle, you're ensuring that the documents that are sent on behalf of your company are consistent, up-to-date, and on-brand and you're cutting down on the time and effort required for a rep to create and send out a document.

New to templates? Check out this Unleashed article on how to power up your proposal templates for best practices for account Admins/Managers.
Curating a library of reusable content
As a quick refresher: your content and image libraries allow you to store reusable content that can be quickly added to any template or document (simply drag & drop). By storing your brand assets in your library, you ensure your team is using the correct version (no more blurry logos or outdated Terms & Conditions!)
The Image Library stores individual images and GIFs while the Content Library holds entire content blocks (containing text, images, and videos), entire document pages, or even complete documents. As seen below, the image library can hold a panda GIF, while the content library can hold a panda GIF with a title above it and a caption below it:
Documents can be quickly customized with content library items. Drag & drop a logo, specific product description, or relevant case study to build out a tailored document in seconds.
Creating a branded theme
A huge benefit of using editable templates built within PandaDoc rather than uploading a PDF is that you can customize your design and create a reusable design theme.
Themes include design elements like fonts, colors, paper size, and if you're super fancy, you can even add Custom CSS to handcraft your templates to perfection. Check out this article on template design for advanced template design tips.
Do you have existing Word or PDF files that you'd like to be converted into editable PandaDoc templates? Want some professional help creating your own design theme? Check out our Onboarding Services here!
Cover page
The cover page is the first thing that your recipient will see when they open a document. Use these tips to create a cover page that will impress prospects and set the right tone for your proposal:
Keep it clean
Remember, this is the first page they'll see so it's key to include basic information like proposal title, your brand name/logo, who it's for and the date. Avoid additional text that may take away from the clean look & feel of the proposal or distract/confuse your audience.
Make it visually appealing
We've said it before and we'll say it again: when it comes to proposals, looks matter. If you don't have designers at your disposal, fear not! You have the internet and with that, access to tons of beautiful (and free) images that will do the trick.
Not sure where to start? Here are a few of our favorite sites for high-quality free stock images:

Tip: try searching for textures & patterns (if you want an interesting, yet simple background), "desk" or "office" images, or images that are relevant to your company's industry or location.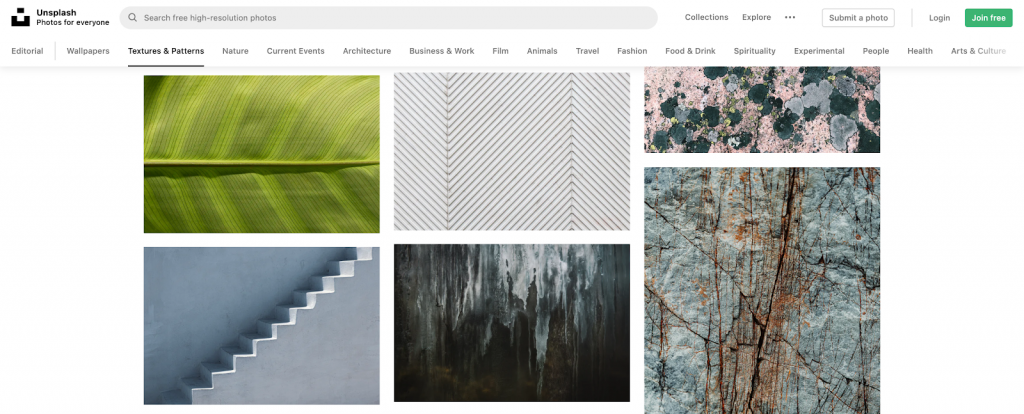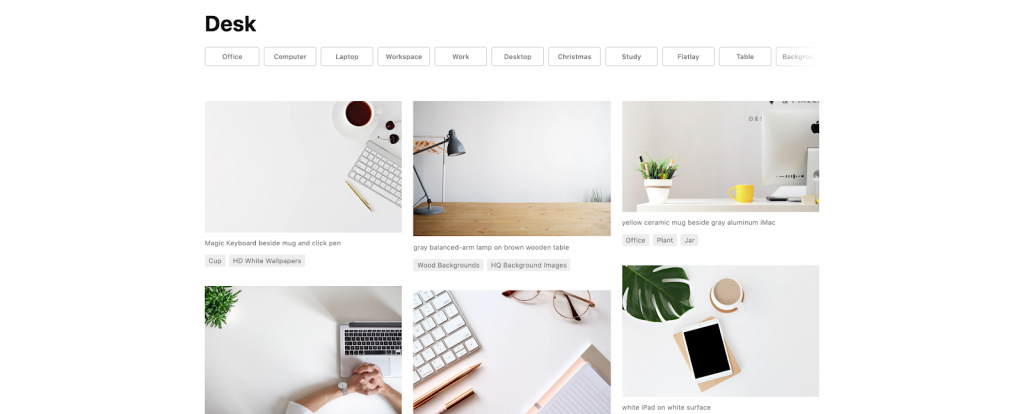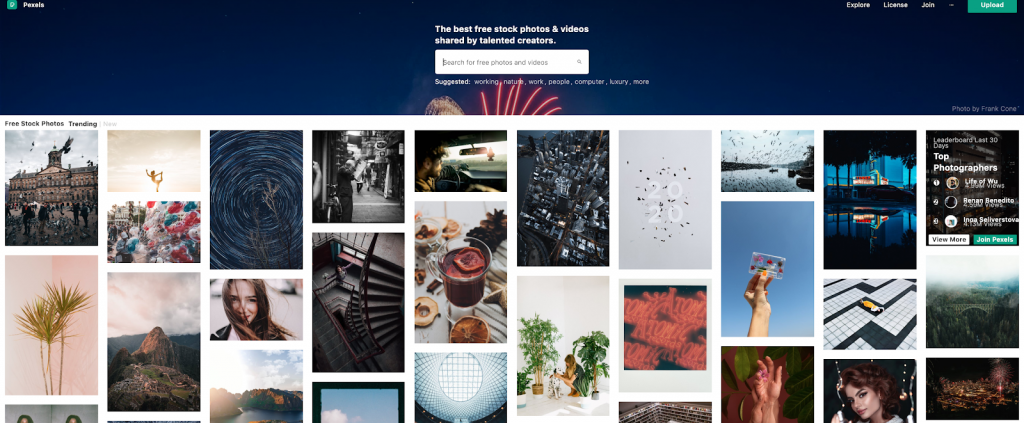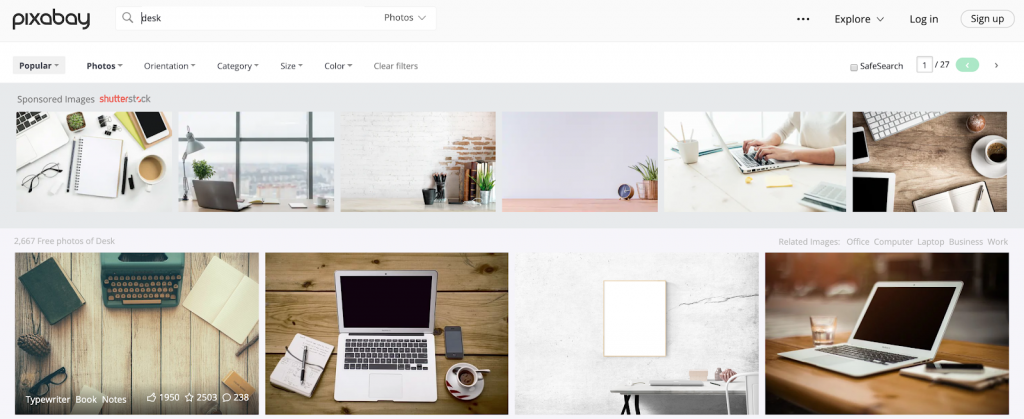 Remember to resize!
PandaDoc Cover pages are a bit different than a standard page size. Matching your image to the dimensions below is key if you want to have that clean, professional look (with a resolution of 200 dpi or higher):
US: 1700 x 2200
A4: 1653 x 2339
… and customize!
Using a simple photo editing tool (or something more fancy like Sketch), you can easily add or layer color blocks, logos, or other images onto a stock image to create something custom. Adding a solid color block that accents the image nicely is a great trick for scaling your image to the dimensions of a cover page.
Note: although it is not possible to save a cover page to the Content Library, try these workarounds to reuse your creation throughout your account:
Duplicate the template! You can even create a template of only the cover page so that you don't have to worry about deleting unnecessary content.
Download your cover page as a PDF, and upload it back into PandaDoc in order to quickly add it to future documents and templates.
Final Thoughts
Every time a document is sent on behalf of your brand, you have the chance to make a great impression on your recipients. Use PandaDoc to boost your brand with professional-looking docs & proposals and ensure a consistent on-brand experience.